Premium Filtration Media
Fiber Bond manufactures all of its own filtration media, assuring that it is closely monitored for quality and consistency. Because everything is done under one roof, Fiber Bond's lead times are among the industry's best – shipping customer orders in far less time than other manufacturers.
Most Media Is Available In Bulk Rolls • Pre-Cut Pads • Poly-Perf® Ask About Vacuum-Packaging • Maximize Your Freight Dollars
The Best Filters Begin With The Best Media.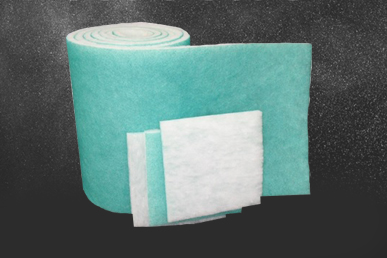 Poly Shield
G8 Media
DUAL-DENSITY • MERV 8 • 1" THICK
Combines low initial resistance with high dust-holding capacity. Manufactured with a non-drying, non-migratory composite adhesive in a durable, dual-density MERV 8 polyester media.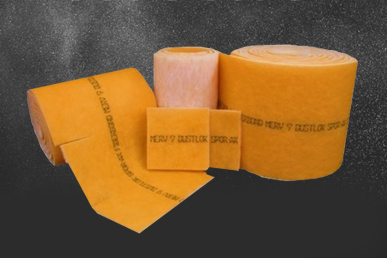 The One & Only, Original Dual-Ply Dustlok® Media
SPOR-AX® ANTIMICROBIAL DUSTLOK® COMPOSITE ADHESIVE MERV 9 AVAILABLE IN 1" & 1.5" THICKNESS
Dustlok media delivers three-stages of filtration, extended service life and all the benefits of depth-loading. The aggressive adhesive absorbs particles and continuously renews its effectiveness.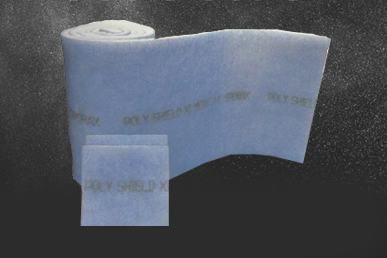 Poly Shield
XI Media
SPOR-AX® ANTIMICROBIAL DUSTLOK® COMPOSITE ADHESIVE MERV 11 • 1" THICK
The ideal media choice for applications requiring highly efficient filtration. Depth-loading properties reduce change-outs, filter expense, labor cost, disposal fees and landfill waste.