OVERSPRAY COLLECTION BAGS
Designed for heavy-duty paint and powder coating overspray applications. Additional media in the tapered pockets increase the usable surface area and reduce resistance. Sturdy 9-gauge wire supports provide a tight, self-sealing fit. Header-style models are available for metal frame applications.
Extended Surface Area • Maximum Efficiency • Less Downtime
The Best Filters Begin With The Best Media.
NESHAP COMPLIANT • EPA TEST METHOD 319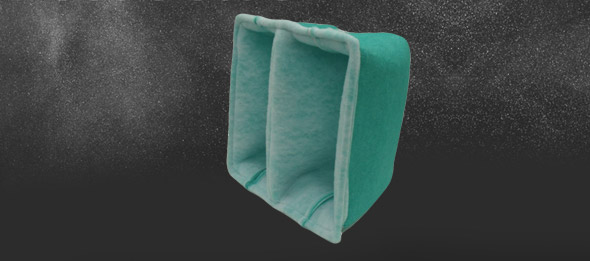 E. P. GXG Bag • High-Efficiency Collection
Consists of a dual-density E. P. Green upstream layer and a layer of high-density polyester. When used as a final filter, the GXG Bag meets EPA 319 compliance standards for 2-stage systems.
AS A STAND ALONE FILTER, THE E.P. GXG BAG MEETS THE NESHAP COMPLIANT • EPA 319 • 2-STAGE REQUIREMENT.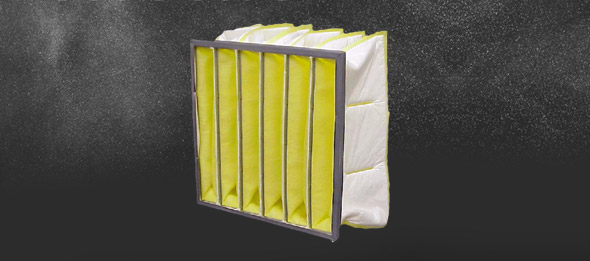 UltraStop Bag • Ultra-Efficient Collection
The heat-sealed, 6-pocket bag provides the highest efficiency for overspray collection – exceeds 90% efficiency in removing one-micron particles.
AS A STAND ALONE FILTER, THE ULTRASTOP BAG MEETS THE NESHAP COMPLIANT • EPA 319 • 3-STAGE REQUIREMENT
TEST RESULTS AVAILABLE FOR 2-STAGE SYSTEM & 3-STAGE SYSTEM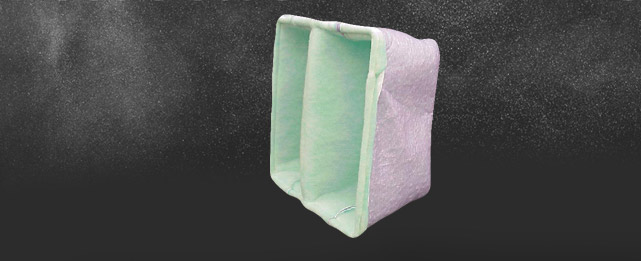 E. P. GXP Bag • For Powder Overspray Collection
The 2-layer bag combines dual-density E. P. Green media with a layer of high-efficiency, fine-denier polyester. Ideal for powder overspray collection in non-recovery booths. Filter is reusable.