General Polyester Media
Polyester media is manufactured using an air laid process that creates uniform, high-loft media that delivers true depth-loading capabilities. The highly resilient fibers lend themselves to vacuum-packaging which significantly reduces landed cost.
MOST MEDIA IS AVAILABLE IN BULK ROLLS • PRE-CUT PADS • POLY-PERF® ASK ABOUT VACUUM-PACKAGING • MAXIMIZE YOUR FREIGHT DOLLARS
The Best Filters Begin With The Best Media.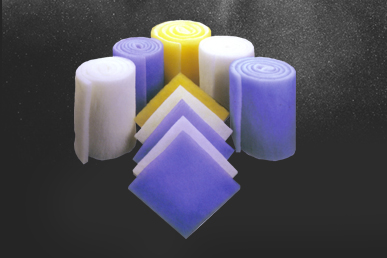 FM series dry polyester media
FM 25 (.25") • FM 50 (.5")
FM 100 (1") • POLY II (2")
FP Series Tackified Polyester Media
FP 50 (.5") • FP 100 (1") • FP 200 (2")
Most available in bulk rolls, pre-cut pads and poly-perf®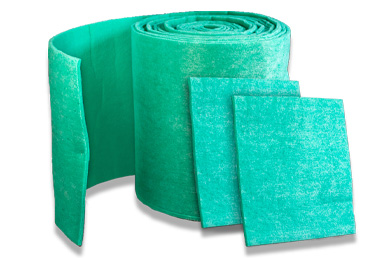 VersaFit-AM8™
SPOR-AX® ANTIMICROBIAL MERV 8 • 1" Nominal
An industry first.  A self-supporting, rollable, rigid MERV8 anti-microbial filtration media that's easy to cut-to-size and use.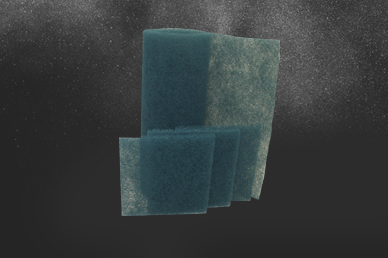 TUFF-X AIR FILTER MEDIA
1" THICK
Heavyweight polyester fibers bonded into a tough, durable media. A good replacement for hog hair media. Available in 75" wide x 60' rolls.