MULTI-WEDGE FILTERS
ONE OF THE INDUSTRY'S FIRST EXTENDED SURFACE, SYNTHETIC POCKET FILTERS – STILL AMONG THE BEST!
Unmatched performance combined with superior quality and design. The rigid heat-sealed pockets are tapered and deliver maximum service life. The filters consist of a unique nonwoven media that is resistant to moisture, oil mists and extreme conditions.
Multi-Wedge • MERV 9, 11, 13, 14 • Spor-Ax® Antimicrobial
The Best Filters Begin With The Best Media.
MULTI-WEDGE 45 MERV 9
AVAILABLE WITH STANDARD HEADER OR SELF-SEALING DESIGN
Manufactured from tough, high-density polyester media that is resistant to high humidity, oil mists and most organic solvents.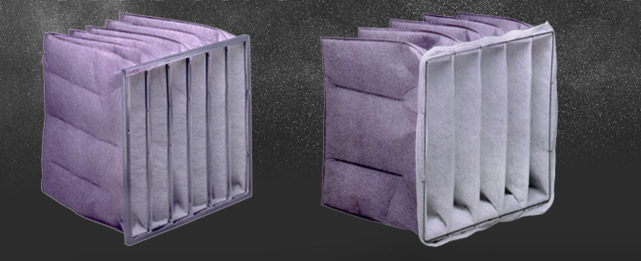 MULTI-WEDGE 65 MERV 11
AVAILABLE WITH STANDARD HEADER OR SELF-SEALING DESIGN
Manufacturing process assures a heat-sealed, self-supporting pocket and MERV 11 performance. 100% synthetic media with Spor-Ax antimicrobial.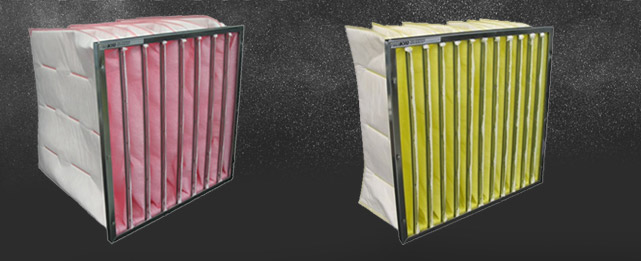 MULTI-WEDGE 85 MERV 13
MULTI-WEDGE 95 MERV 14
HIGH-EFFICIENCY FILTERS WITH HEADER
AVAILABLE IN SHORT & EXTENDED DEPTHS
Filters offer superior quality and design features. Unique, pre-filter media extends service life and heat-sealed, rigid pockets provide unmatched performance.